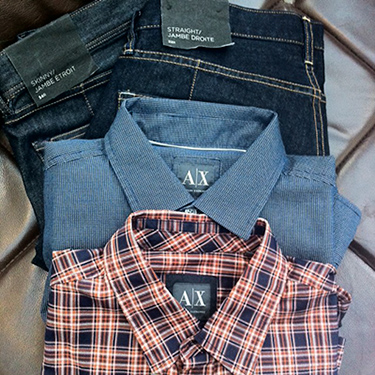 How did we do it? We got most of the shirts, accessories,and sweaters from H&M, cords from Holts, denim and a few shirts from AX and boots from Browns. We always ensure that all items can be mixed and matched so that your wardrobe is fully functional.
I am often asked,who are your clients? How much do I need to spend to get my wardrobe in order? The answers are pretty simple our clients range from 23-55 with varying Budgets anywhere from $1000 to $10,000. The great thing about being a Personal Shopper is that you can create a new Wardrobe on any budget you just need to know where to go.This past Sunday we did a Mens shop with a strict budget of $1000 including tax. This is what we got and how we made it happen.
7 button up shirts in a variety of colours
2 denim jeans
1 cord
4 sweaters that can be mixed and matched with button ups or tees
1 warm hat
1 wool scarf
2 leather belts
1 pair of black boots
Total cost: $990.63
If you are feeling frustrated with your current wardrobe or get anxiety going shopping , give us a call we will revamp your wardrobe and shopping with us is a breeze!