A dating man's guide to dressing.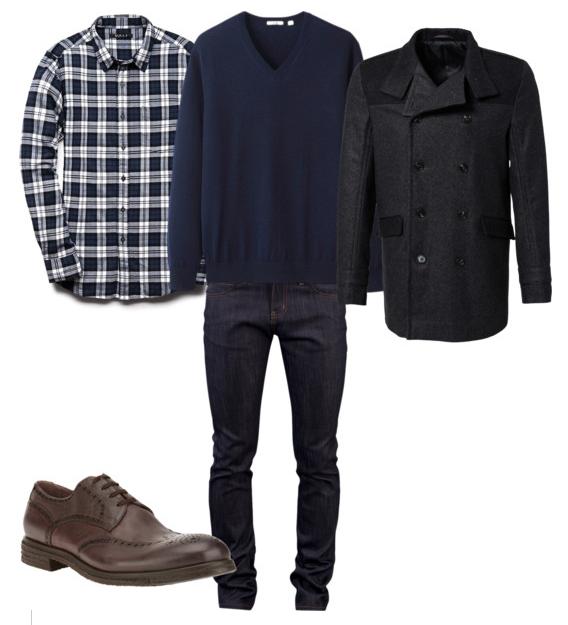 Alright men, this post is for you so listen up. I've been on enough first dates to be able to say that only a handful of men out there actually put effort into their appearance before a date (one guy actually showed up once with wet hair..and it wasn't raining). You only get one chance at a first impression, so make one that lasts. Here's a few helpful tips on dressing for your date.
The major key is to look casually dashing. This can be achieved with:
– Slim fit jeans in a dark denim wash. (Reliable brands: J Brand, Citizens of Humanity, Seven for all Mankind)
– A button down. You could go with a plaid, or a solid color.
– A good winter look is pairing the button down with a sweater, you can either go with a cardigan or a v neck pullover.
– Boots or a pair of brogues. Guys, I can't stress how important shoes are. They are one of the first things a women notices. I've been attracted to men and checked out what their wearing on their feet and have literally been detoured by a pair of ratty sneakers.
– Complete the look with a dressier jacket. (Calvin Klein always has a number of classy options)
To help you visualize it better, I've mocked up an outfit of what this should look like.  (Picture on the left)If you're a Vancouverite like myself, I'll let you in on a few of my favorite date spots.
– Bao Bei, a chinese brasserie, amazing food, unique drinks, gorgeous atmosphere, great location.  (www.bao-bei.ca)
– Six Acres, a tapas and drink restaurant in the heart of Gastown, I love their old library aesthetic, very romantic. (www.sixacres.ca)
– Guilt & Co, another great Gastown hotspot, if you're looking for drinks and entertainment (live music, sometimes you'll even catch a night with swing dancing and board games.) this is your spot. (www.guiltandcompany.com)
That's about all I can help you with, the rest is up to you and I know you'll do great.
GOOD LUCK!