July Feature: Katrina our Mexx girl!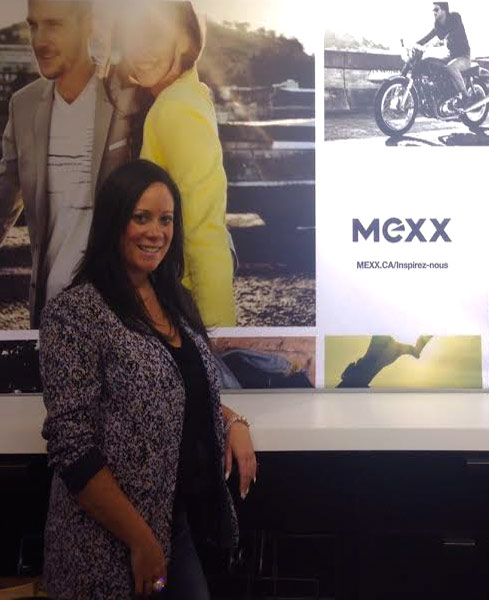 Over the past year we have been finding ourselves stopping into Mexx on almost every shop, mostly for our women clients. Having all our clients being working professionals who need to dress for success we love Mexx because their merchandise is a fun twist for the professional lifestyle AND it's cost effective! We've had the pleasure of working with Katrina, the Pacific Centre store manager. It's always fun stopping into Mexx with our clients and getting a helping hand from Katrina who is warm, bubbly and has a true passion for her store and the staff. 
We look forward to seeing more of her in the years to come!
Q: How long have you been in retail/customer service?
A: I've been in retail for 14 years.
Q: What was your first job?
A: My first job, I worked for Port of Vancouver as a check-in agent for the cruise ships but my first retail job was working for The Bay. 
Q: What is the most rewarding part of your job?
A: The most rewarding part of my job is connecting with customers in my store as well as building my team and seeing their development.
Q: What does outstanding customer service mean to you?
A: Outstanding customer service means exceeding your customers needs beyond the expectation. Connect with them on a personal level as well as being honest with decisions to ensure they are treated in such a way they return and shop again.
Q: Describe your go to outfit
A: My go to outfit for work would be a black simple skirt with a trend setting top, most current collection in my store while rocking a blazer, as well as a bracelet and a ring. 
Outside work: my go to outfit is skinny jeans, cute top, blazer and definately some heels.
You can find Katrina at Mexx Pacific Centre
K.StPierre@mexx-canada.com