So, the madness began today with the Black Friday sale. Perfect time to shop for gifts and check everything off the list at a very affordable price, but at the same time the worst! Is it worth it to shop though the crowds, fight over an item that's 70% off and stand in line for hours? Time is money and both time and money are being wasted! But not in a bad way obviously because it fills up under the Christmas tree but and at the same time a satisfaction for yourself, finally being able to buy what's been sitting on your cart for days waiting for that price to go down. For those of you who shopped online, you're smart!
With all the madness happening it'll be a bit challenging to feature everything on here, from electronics to furniture to toys, down to clothes. One thing that caught our attention for this post is obviously to feature turtlenecks. It's in season now, the temperature is dropping and it's getting dark.
The reason why I picked turtleneck to post is that it caught my attention when a friend messaged me and asked my advice about turtle necks. He's never owned one before and I feel like turtlenecks are a staple piece and a must-have in your wardrobe especially for living in countries with seasonal cold temperatures. Regardless if it's a cropped top or even short sleeves you got to have one! Knit, or ribbed, or even cotton it's always good to have one. It can be easily dressed for a casual style or you can dress it up as well. If you don't have one baby step yourself and buy a basic black one!
Here are some of the best picks with the best prices (photos courtesy of each brand and prices):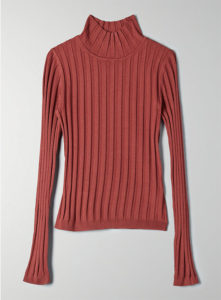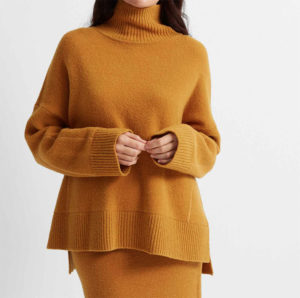 Babaton: $98$88                    Club Monaco: $299 $259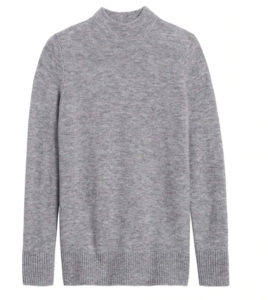 Banana Republic: $135
I've picked out three different styles of turtles necks here with unique colors. We have the Babaton : Victor turtle neck that's wide ribbed that's lightweight with a textured effect. Club Monaco oversized sweater. Banana Republic a petite Aire mock-neck tunic length.
Tips:
These are very easy to style, can be worn with a high waisted skirt, or a long skirt. It can be matched with a pair of denim, either tucked in or out by itself or add a moto jacket or blazer. Use your imagination and add your own style!