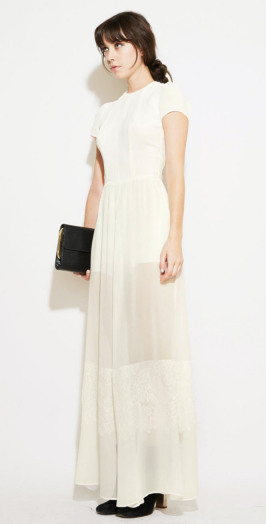 I am absolutely obsessed with the new brand The Reformation. The concept is fresh and refreshing. As a lover of all things vintage, this brand fits my needs to a T. Mixing old vintage materials with new (and a flare of old) styles. What I love most about it is the broad design. Everything from a classy floral floor length maxi to a cute and flirty romper. They've won the hearts of celebrity's such as: Alexa Chung, Miley Cyrus and Sienna Miller.
Here is a quote from their site to give you a better understanding about what they're all about:
"Reformation is an environmentally sustainable fashion brand that repurposes vintage and surplus materials to create a chic, limited edition collection. Our collection is made locally in our own New York and Los Angeles studios, and sold directly to our own stores at fair prices."
If you would like to check out their online shop: www.thereformation.com.