It's Like Playing the Slot Machine in Vegas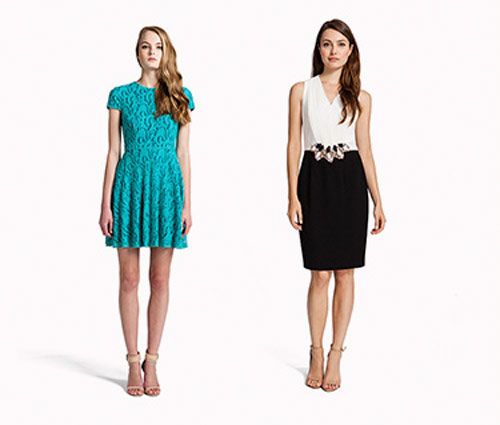 We like The Bay, after all it's one of the few Canadian department stores left standing! Whenever we choose to shop there I always say it's like playing the slot machine in Vegas, you never know if you are going to win BIG or fall short. Meaning you never know what's going to happen! You never know what new brands have arrived, you never know what kind of a promotion you will find, you never know what kind of Customer Service you will get and lastly you never really know how much something is until you ring it through the till.
We had to do a shop for a Black Tie event a few weeks ago and decided that The Bay had the best options! While pulling for our shop Caitlin came across this new Brand in the white space, Cynthia Steffe brand. The brand was created in 1989 by Cynthia Steffe, in 1994 she sold it to LF Brands and stepped away in 2006. It takes a lot to get me excited but wow we loved all the dresses in the collection! They are feminine and a great price point! Our client also fell in love and we ended up taking home 2 different styles (see pictures to the left) one for the event and one because she loved the colour and silhouette.