I am the Furthest Thing from a Bridezilla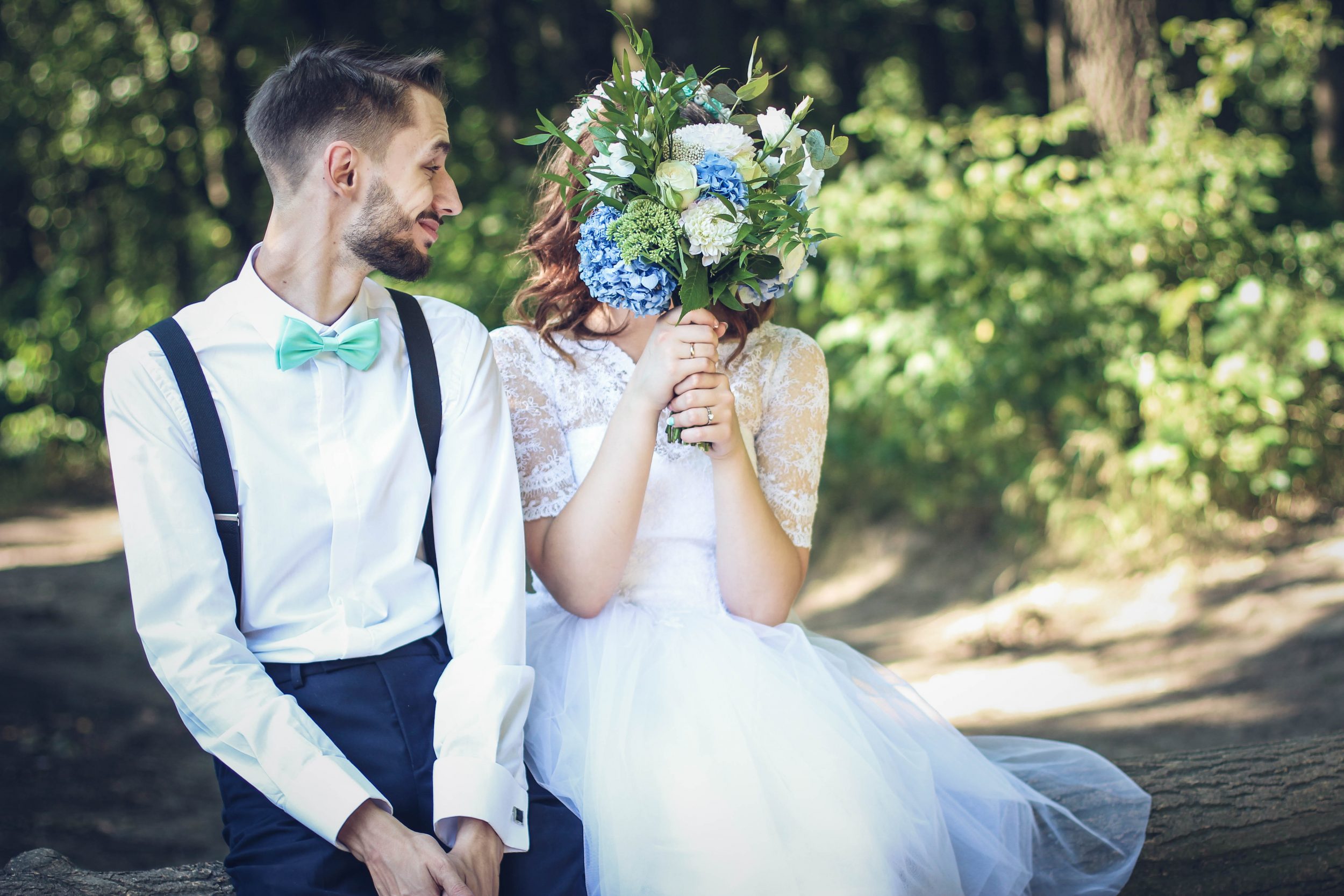 I recently renewed my vows for my 10year anniversary in Las Vegas. Why Vegas? That's where we first tied the knot.
Believe it or not I am the farthest thing from a bridezilla, my first wedding was at the Candlelight Chapel that unfortunately was relocated when the Wynn was built ,cost about $200 and we had 2guests. I wore a dress from Jacob that cost $40 and shoes from Aldo, my husband wore a shirt from Zara and pants from Club Monaco. We always agreed that we didn't want a big over the top wedding that cost a fortune and decided that on our 10 year anniversary we would renew our vows and invite our closest friends and family. Did time ever fly! Two kids , a new business, and before I knew it 2013 had arrived and I had to start planning my second wedding. Just like previously mentioned I was not interested in doing anything crazy or over the top so we opted to invite about 35 guests for 3 days of fun in the sun (very hot sun).
The great thing about Vegas is that it is the easiest place to plan any type of wedding, many people have preconceived notions that every wedding in Vegas is Elvis like ,or cheesy that's not the case. Vegas can do a elaborate taste full 250person 5 star all stops pulled or a quick drive threw wedding, you could dress up like a knight in shinning armour and ride a horse to the altar. The best part is that no matter where you choose to get married they have done so many weddings that things run like clock work. At no time first time around or second time did I ever feel unorganized quite the contrary these planners work on a schedule that is monitored to the minute and can anticipate any problem that could possibly arise and deal with it.I chose to stay and renew my vows at the Aria it's one of the newer hotels on the strip and has a very relaxed atmosphere.
The chapel is new and just opened this past May it is smaller and very aesthetically pleasing , the package that I chose was a simple vow renewal nothing fancy just basic and all I had to do was pick some music and show up, my kind of wedding!Now to the most important part what we chose to wear for the big day! I have always said I would never spend a lot of money on a white dress and satin shoes that I would only wear once .I know that a lot of women dream about their wedding when they are small girls and visualize their ball room Cinderella dresses. Not my thing, I chose to purchase a Herve Leger pink dress ( I had always wanted one ,this was the perfect excuse) and a pair of Jimmy Choos. What more could a girl need! lol. My husband wore a Boss suit with a Tom Ford shirt, Burberry tie, and Gucci shoes of course I dressed him its my job. Not your average attire for a wedding but sooo us, I think many people lose who they are when planning a wedding and want to please others forgetting that this is their day! Would I do it again ? For sure I look forward to the next 10 years with my kids and the love of my life and will definitely return to the scene of the crime for the 3 rd time! Probably gravity and time won't permit me to wear Herve Leger again but I am sure that I will figure something out.